The Dirndl Look
The dirndl dress is the classic item for the feminine Bavarian look. Whether it is mini, midi or even long, a dirndl is simply an eyecatcher. Discover the delicate side of traditional costume fashion!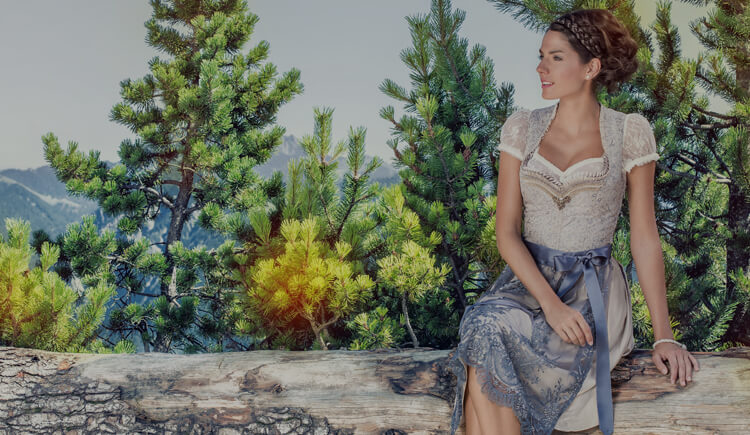 Bavarian Costume Tops
As soon as you have found your perfect Dirndl or pair of Lederhosen, your Bavarian costume look isn't complete yet. No, in order to achieve an authentic appearance, you need a proper top.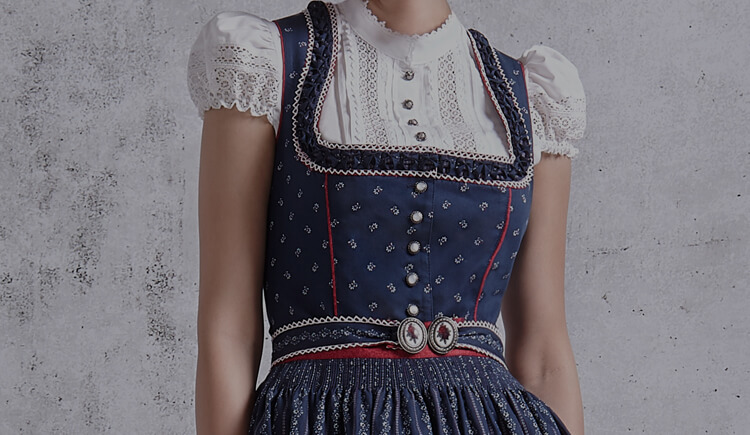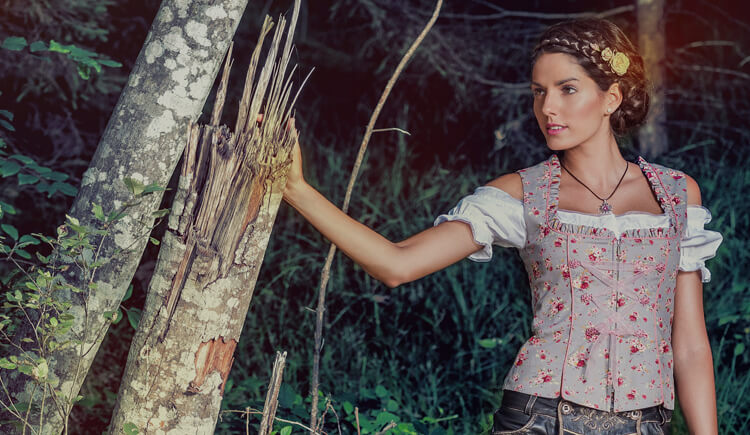 The Lederhosen Look
Already for a long time, Bavarian lederhosen have not only been for men. Also, women are more than welcome to grab and wear this beautiful garment, which probably is the richest in tradition. And look charming by the way!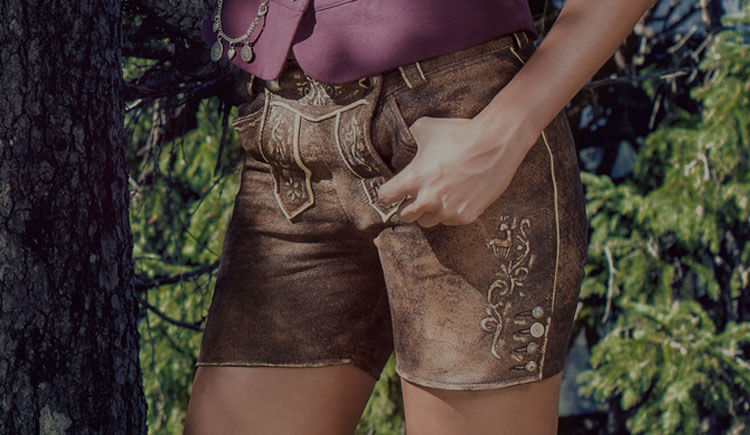 Want some more? Discover our accessories!
Finally, the basis of your Bavarian costume look is settled. But, still, it might lacking the final tough. Upgrade your outfit with a beautiful dirndl necklace or an elegant costume hat. And our Bavarian dirndl bags store your belongings both safely and dashingly. Have fun continue browsing!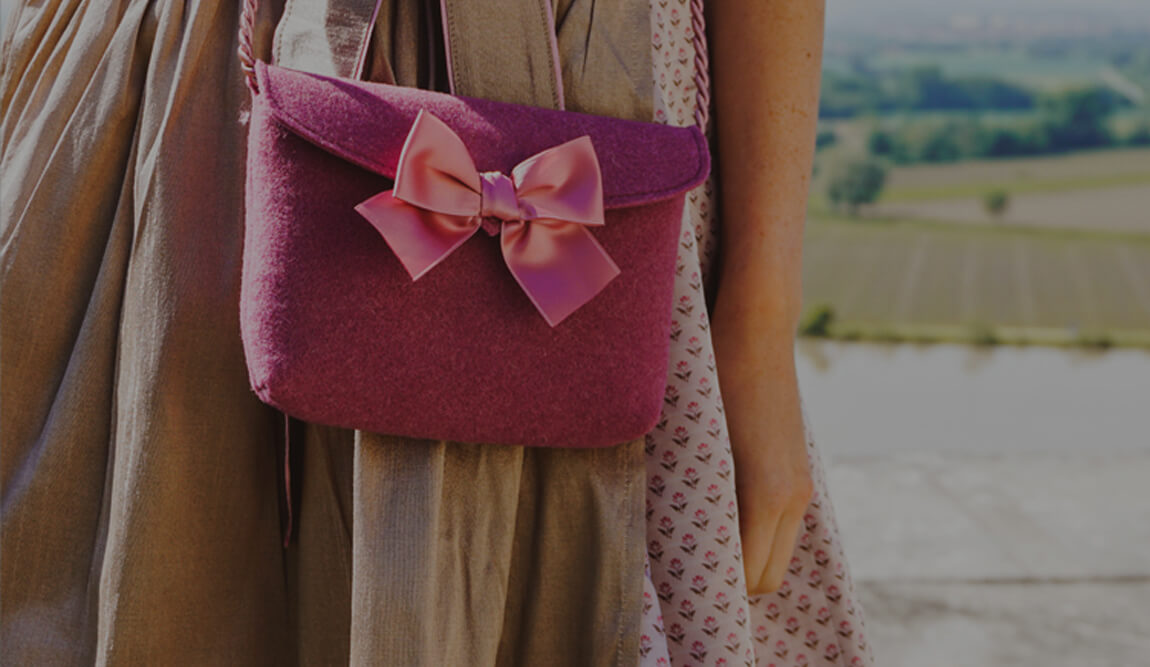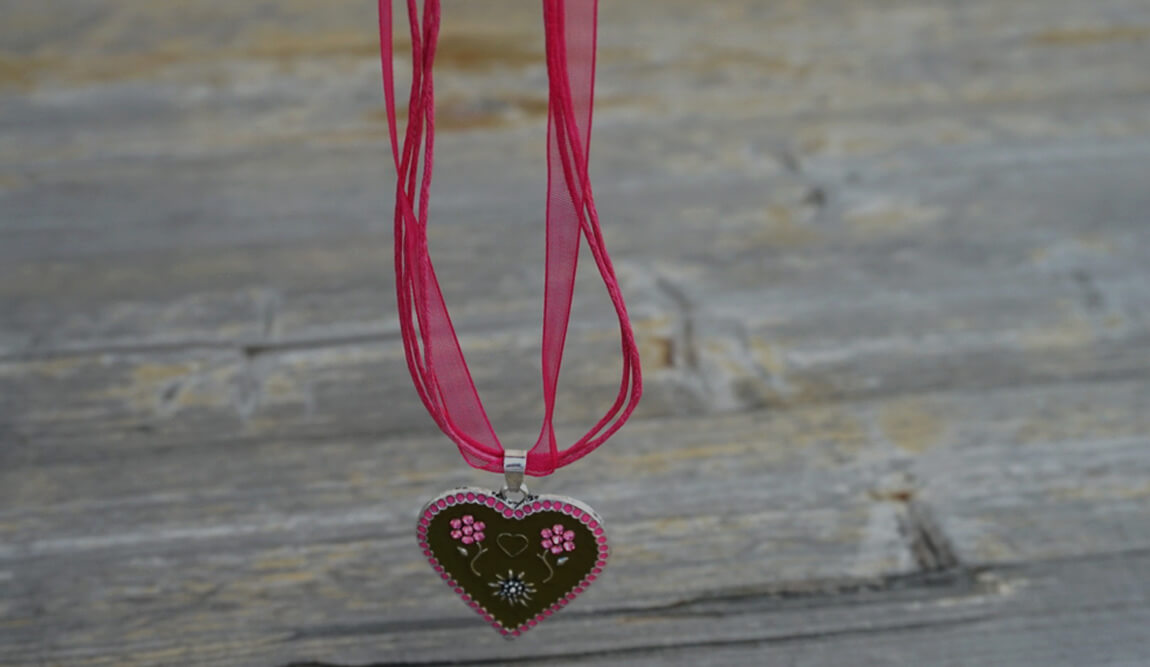 The traditional look for the lady
Whether for the original Munich Oktoberfest, the ?Wiesn?, or smaller fairs, it just feels good to put on your Bavarian costume. For women and girls there is a huge variety of wonderful traditional outfits, which just have to be discovered by you!
Firstly, there is one question: Lederhosen or Dirndl?
Yes, the women?s lederhosen have made their mark recently and, thus, deserved a solid place in the range of Bavarian fashion. A dashing lederhosen look, which classically consists of a pair of lederhosen and a costume blouse, appears mostly sporty and leger. But, if smartly combined, for example with a precious Bavarian bodice , the lederhosen can look quite elegant, too.
The dirndl dress already has a place in our heart for a long time. There?s hardly another outfit of Bavarian tradition that can compete with it in case of beauty and femininity. Mini Dirndl, Midi Dirndl or a long Dirndl? That the woman can decide as she likes. After all, the comfort factor is one of the top priorities when it comes to Bavarian costume fashion. However, it?s essential that you wear a dirndl blouse beneath the dirndl?s bodice. The only exception here are the high-necked dirndl which are buttoned up almost to the neck.
If you have decided which basis to choose for your Oktoberfest look, the fun is nowhere near over. The costume outfit can individually be enhanced with dashing accessories and fittings just as you prefer it. When nights are getting colder, a cozy Bavarian cardigan is a perfect company. The décolleté is always delighted by the charm of a cute dirndl necklace. And your belongings are always stored safely in a dashing dirndl bag.
We wish you much fun browsing, combining and trying on! If a piece doesn?t fit, don?t hesitate to take advantage of our free return service.