Almbock - Tradition alive!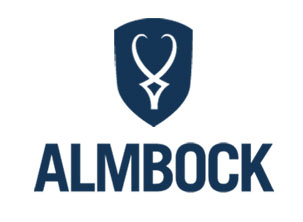 Bavarian traditional clothes for us means tradition and tradition means the continuation or the transmission of values ??and long-standing behavior patterns, beliefs, customs and practices.
To preserve and maintain beautiful things our goal was to create a brand that combines traditional with modern and contemporary components in a unique way.
Traditional also includes new structures and new ideas. Fresh wind in our opinion is always necessary! To describe our philosophy in a word or a brand, our costumes bear the name Almbock.
Almbock, i.e. modern and contemporary costumes lifestyle, smoked using traditional and long-standing forms, cuts and patterns.
Almbock also means high quality and stylish fashion for everyone. Whether young or old, male or female - our bavarian costumes suit perfectly into any wardrobe and give you worn a very special and unique "look".
Our engine and motivation are our customers, whose needs we always want to satisfy holistically. As the exclusive retail and wholesale distributor of the brand Almbock we invent the wheel of bavarian garments continously again. Whether with dashing and hand processed ended bavarian leather pants, matching bavarian shirts and shoes, sleek and sexy bavarian dirndl or the complementary and matching bavarian costumes accessories - our fashion gives you always an excellent choice.
In addition to many satisfied national and international private clients we count even major clients from all around the world to our solid and loyal customer base, who identify with the "Almbock flair".
We would therefore be pleased and delighted if we could also dazzle you with our bavarian Almbock costumes.
With kind regards
the whole Trachten24-Team