Almbock Traditions Box Women - "Nobel for Spusi"
Traditions Box Women - "Nobel for Spusi"
The gift box for the sophisticated ones
If it just wouldn't be so exhausting, to find nice gifts. Lucky you, it isn't anymore! The exclusive Almbock traditions boxes are strongly limited and unique. Bavarian comfort meets metropolitan flair and modern traditional basics. Altogether, Almbock offers complete gifts for HER or HIM, topped by a special set-price without complex "gift hunting".
Always included: some delicacy to titillate someone's palate and dressy accessory for festive and daily occasions. Why do we do this? To offer you a relaxed way of gift shopping for holidays, special occasions like anniversary or birthday, or just because you feel like giving something.
The traditions box for connoisseurs
What's insight the traditions box for ladies? A handmade traditional purse with fine satin ribbon plus matching bracelet with fine pearls with sweet heart shaped pendent. Topped by the popular Bellini-cocktail and a little snack.
Please be aware of the legal age of 18 years to order the traditions box women - "Nobel for Spusi".
Traditions box women - "Noble for Spusi"
Stylish traditions box - nice gift combination for HER and HIM
Fine accessories in traditional style - for the quaint look
No more stressful choosing - carefully combined gifts packet in one box
Traditions box women "Noble for Spusi" - unpack, clink glasses and snack
Enjoy giving - fine gift box in noble Almbock blue
Artikelnummer
711
Fragen zu diesem Produkt?
Sie möchten einen Rückruf erhalten?
Gerne können Sie auch kostenlos unter 0941 599 527 60 anrufen.
Montag - Freitag von 12:00 bis 14:00 Uhr

---
Customers ask customers
There are no questions yet. Be the first to ask a question about this article!
This product consists of
Almbock
Bavarian bag Lilly taupe (handmade)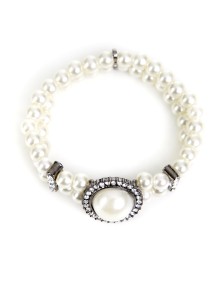 Almbock
Bavarian bracelet with beads and stones (B1)